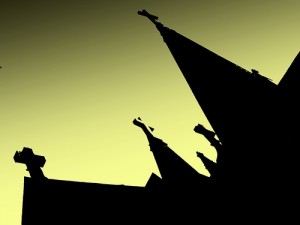 I recently shared about my decision to leave one PhD program for another. On my road which led to taking up studies at the University of Edinburgh, I pulled over from time to time to reflect on significant questions surrounding the relationship between the Church, the Academy, and my own sense of 'calling'. I've learned that many scholars and ministers have reflected on the same questions in early stages of their careers, and in fact, continue to believe answering these questions is an important task. Though I've come to some tentative conclusions about these matters, I wanted to run some representative questions by a handful of scholars, pastors, or "scholar-pastors." I've already benefited greatly from the answers I've received, and I trust that many of you will, as well.
I'm sure you'll recognize many of the names, though it would be a fine thing if I introduce a few of them to a few of you, as well. I begin this week with Jim West, perhaps best known for his blogging at Zwinglius Redivivus. Next week I'll post the next two interviews, the first with Darrell Bock and the second with Andreas Köstenberger. More are in the hopper…two per week is the plan.
Interview #1: Jim West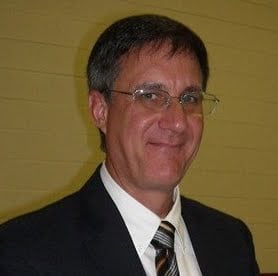 As I mentioned, Jim West may be best known for his blogging, but he is also a full-time pastor and actively involved in biblical scholarship (through and outside of the blog). He has pastored since 1986 and has served in his current pastoral position since 1993. He received a Bachelor of Arts, Carson-Newman College, 1985; Master of Divinity, Southeastern Baptist Theological Seminary, 1988; Master of Theology, Southeastern Baptist Theological Seminary, 1991; and Doctorate of Theology, Andersonville Baptist Theological Seminary, 1994. He also serves as Adjunct Professor of Biblical Studies at the Quartz Hill School of Theology, Adjunct Professor of Biblical Languages and Literature at Foundation University (The Netherlands), Language Editor for the Scandinavian Journal of the Old Testament and Language Revision Editor for the Copenhagen International Seminar, actively publishes, and so much more.
I first learned about Jim online when I began this blog back in 2008 and he kindly shared my blog with his readers. I also ran into him at a coffee shop during SBL in New Orleans ('09), along with Chris Tilling and Jack Levison. Perhaps, Jim, you and I shall meet again in person. Thanks very much for taking the time to share.
1. How would you describe the relationship between your "scholarly" endeavors and your involvement in the ministry of the local church? 
Scholarship and ministry are intertwined, in my estimation, to such an extent that it is a false dichotomy to separate them. What I mean by that is that 1) scholars minister through the promulgation of knowledge and 2), ministers minister through informed, intelligent, accurate, and faithful dissemination of the biblical message. The church needs now, perhaps more than it has ever needed, academically informed clergy. And the academy needs now, perhaps more than it has ever needed, faithful Professors.
Given those facts, and they are admittedly my own presuppositions, I've tried to, and continue to try to be both academically informed and, for lack of a better term, 'Spirit filled'. The Reformers believed Pastors should be intelligent and educated and faithful Christians. I believe the same.
2. What led you to decide on the vocation (of pastor, scholar, or scholar/pastor) you now find yourself in?
I long ago decided to keep my 'feet' in both worlds, which is why I both serve as Pastor and teach. As I intimated above, I think driving a wedge between the pastorate and the professorship is a mistake and the Church has suffered the consequences of such a mis-step for a very long time. If I had gone into full time academics I would still take every opportunity to preach available and since I am a full time Pastor I take every opportunity to teach that I am able. This is the reason I serve as an Adjunct Professor for two Christian schools and why I have been a guest lecturer in both Denmark (online and in person) and the Philippines (online).
3. How would you describe any sense of "calling" you feel to do what you do?
In my tradition, the Baptist faith, we firmly believe that only those should serve as Pastor who are God-called to it. I agree with that position. But I also believe, with Luther, that Professors, lawyers, doctors, teachers, farmers, and all the rest are also called. There's nothing unusual, it seems to me, about a person occupying a dual calling. Rare is the person indeed who only is called to one single task. That I have been called to several (Pastor, Professor, Blogger, Curmudgeon) is not at all either surprising, to me, or unusual.
4. How might the chasm often present between the church and academy be more effectively bridged?
By filling Churches with intelligent, articulate, educated clerics and by filling lecterns with spirit filled disciples of Christ. To be sure, unbelievers and agnostics can make profound contributions to biblical studies; but they can't prepare pastors for the ministry and they can't inspire faithful living. They lack the necessary tools.