Start a blog. Why? Because academic blogging is an accessible platform for communicating your passion with the world. A blog facilitates instant publishing with the largest potential audience of any medium in the world. Not to mention it's cheaper than a coffee habit.
[UPDATED MAY 2014] —Coming soon–Expositus.org, offering blogs for scholars and tools for everyone! Get the latest from the official twitter feed @expositus1.
This post has two basic parts: (1) Five reasons why you should start an academic blog; and (2) The simplest and best way to start a blog (w. a brief video to demonstrate). Over the coming weeks, I will also be sharing interviews with prominent international academic bloggers who will share their thoughts on the subject. This is all roughly related to an academic paper I am presenting at SBL in November (abstract here).
(Click here to skip the "why" and go straight to the "how" part of this post).
Start a blog and Get a free domain + 30% off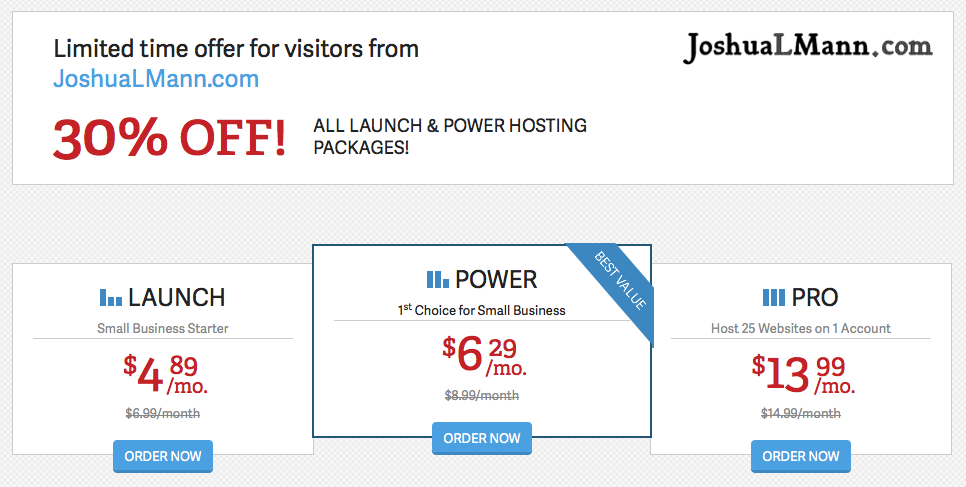 Let's start basic. What is a blog? The word blog is the contracted form of weblog, a website made up of ongoing entries, usually called posts, that are published in reverse chronological order (i.e., the most recent entry appears first, at the 'top' of the page, and so on). Others who view the posts can usually leave comments and so facilitate discussion. A blog is one of the most popular and user-friendly kinds of websites today. Virtually anyone can create a blog website.
Five Reasons to Start an Academic Blog
1. Dissemination of Scholarship
One the greatest benefits of academic blogging is the dissemination of scholarship, your ideas, your research, etc., not only to other interested researchers, but also to a broader audience. The web has led to a democratization of media, and gatekeepers are increasingly far and few between. This is a kind of academic freedom for the scholar, but it also allows access to users who might not otherwise be able to get ahold of this information. Keep in mind, too, that just over a third of the world is online (an est. 2.5 billon). This number is only expected to grow. That is a big audience, to say the least. If you're reading this in English, then you know the most widely spoken language in the world. And with automated translation technology (such as Google translate), content can be roughly translated into many languages. I have a regular flow of traffic from around the world, and other academic bloggers report the same.
2. A Gathered Audience
Similarly, an academic blog will give you an opportunity to build an audience. Blogs utilize technology that allow users to subscribe to your content. When you publish something new, they receive a notification or even your entire new contribution. Generally, as you continue to produce content, your audience will grow.
Most academic bloggers I know have a diverse audience. This is certainly true in my case. Not only do I have fellow academics in my field visiting and reading, but I have a number of readers who are better described as 'interested laypersons', and still others who arrive at one post or another through a web search–readers who may otherwise have little interest in my field of research. I find it refreshing to be interacting beyond the guild.
3. Connecting in Your Field
Blogging will connect you with scholars, students, publishers, and even institutions in your field. The web makes building professional relationships across land and sea simpler than ever. I have established a number of relationships with other scholars largely based on my online presence. This does not mean you have to achieve any kind of popularity among other bloggers, either. Simply having a professional online presence, especially if you consistently write, will facilitate these connections.
4. Professional Development and Career Advancement
An academic blog is a means of professional development. Consistent blogging will sharpen your ability to write with clarity. A diverse audience will remind you to clearly define your terms and maintain accessibility to a broader audience. Public interaction with your ideas will also enhance your own thinking and shed light on ideas that need clarification.
Similarly, a well-done academic blog can be a nice feature on a CV. It shows you are interested in utilizing the latest technology for the sake of scholarship, teaching, etc. It can also demonstrate that you are interested in your field's relevance to the broader interests of the public. Some potential employers may see a blog as an avenue by which their institution can gain exposure.
Let me give a personal example in this regard. In my application for a major scholarship at the University of Edinburgh, I spent significant time discussing the value of making scholarship accessible to a broader global audience (open access, etc.), and I had something to show for it—my website, modest as it is. While I cannot say precisely how this aspect of the application was received by the committee, in the end I was awarded this competitive scholarship by the School of Humanities.
5. Other Perks: Books, Gadgets, and (a little) Cash
Publishers and other companies in your scholarly niche know how powerful the web is for marketing. Academic blogging can give you opportunities to review books and products for these companies. This is not the reason you should blog, but, as I've called it, a perk. (Here are two recent examples from my site: a book and a gadget). As for products, my personal rule is to focus on those that I use, like, and can recommend to others regardless of the return.
Blogging also gives you the opportunity to share your own publications. Many publishers will even allow you to post pre-published forms of your writing for global access. Increasingly, blogging is the medium on the cutting edge of publications, reviews, and discussion.
Blogs also present other avenues for monetization, including affiliate marketing (i.e., earning a commission on referrals). Have you ever clicked an amazon book link on a blog? Chances are it was an affiliate link. I see this commonly used by academic bloggers, including those in biblical studies.
Here's an example from my site. I recommend a word processing program called Scrivener, and I wrote a bit about how I incorporate it into my scholarly workflow. After I had published the post, I found out the company has an affiliate program whereby I earn a small commission on purchases (at no extra cost to the customer). It won't make me rich, but it has earned enough to buy a small shelf's-worth of books or a few month's-worth of coffee (I drink a lot of the black stuff). To find out whether a product or service you use has such a program, look for a link at the bottom of their website that says "affiliates," "partners," etc., or use the following search in Google, replacing "productwebsite.com" with the real site:
affiliate site:productwebsite.com
Benefits to blogging, yes. But how easy is it to get it up and running?

How to Start an Academic Blog
You have a few options when it comes to starting a blog. The easiest—though not the best in my opinion—is to use a free hosted platform like Blogger (Google's service). Free services have their limitations. Generally, there are fewer options to customize the look and feel of the site. Some services will also display ads on your site which may not be relevant to your subject (like wordpress.com, which hosts a limited wordpress site for free). And with all of these platforms the web address for your blog will be something like yourblog.freeplatform.com instead a simpler domain like yourname.com. Although I would recommend spending a few bucks, there are a number of scholars–you'll hear from some of them shortly–who go with a free platform.
I started with a free platform (Xanga) in 2006, moved to Blogger for a couple of years, and I have self-hosted since 2009. The last of these experiences has been the best for me.
The Best Way
My recommendation: Acquire your own domain name and use a WordPress-powered blog. This is the best combination of simplicity and functionality.
It will cost you a few bucks per month on average. The cost entails two things: (1) A one-time purchase of a domain name (like yourname.com)—though you can get a free one below; and (2) The hosting service which provides your website a place to "live" on the net (websites use electricity, you know!). In the video below I sign up for a website, get a free domain name, and pay for my hosting plan for 24 months. Even signing up for a few extras, it came to less than $10/mo (£6/mo). Without the extras it's around $6/mo.
You can use various companies for steps one and two, and I have tried and researched a number of them. I recently made a switch because of performance issues with my former host (Bluehost), and after spending hours researching, getting recommendations, and talking with folks inside these companies, I decided on InMotion for their dependability and scalability. I've been impressed and couldn't recommend them more highly. Of course, you should do what you think is best.
If you decide to go with the service I use and recommend, InMotion, they have agreed to give my readers a discounted rate and a free domain name. They have given me a unique affiliate link for this discount, so know that if you purchase through it, I receive a commission at no extra cost to you. Feeding my coffee habit is completely up to you.
Start a blog and Get a free domain + 30% off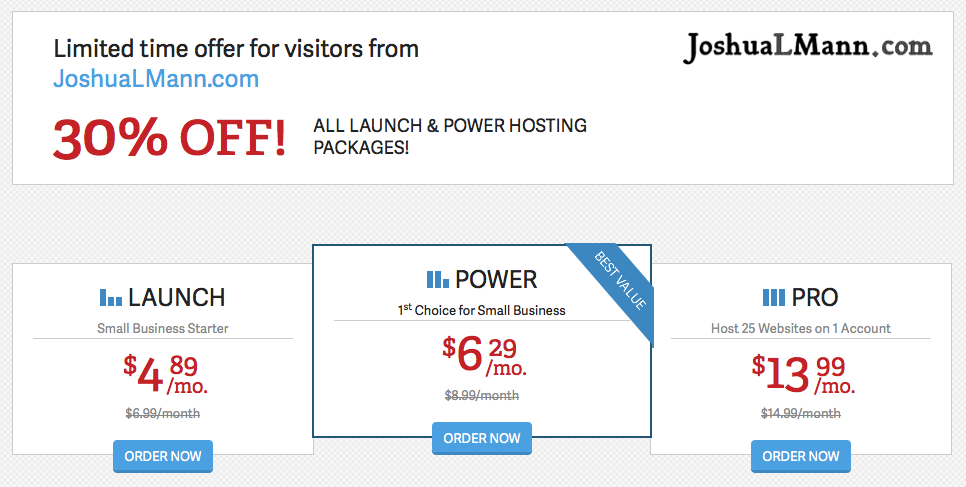 If you decide on InMotion and run into a snag with the instructions below, give me shout and I'll help you out (contact page).
Get Your Blog Up in 3 Steps (Video)
I'll use InMotion as an example, though if you choose another company, it should work similarly:
1. Sign-up with a web host (I recommend InMotion).
2. Choose a domain name (e.g., yourname.com).
3. Install WordPress with a click of the button.
That's it. You're ready to blog. Here's a short video of me doing just this (enlarge if you need):
Hope that helps.
Next in the "Press Publish" series: Interviews on the subject with prominent academic bloggers in biblical studies. They will answer the following questions:

When and why did you start blogging?
What are a few of the benefits you see in blogging?
Should more academics be blogging?
What advice would you give an academic who is thinking about starting?
Interviews (as they're posted):
I'm curious: What are your thoughts on academic blogging? Leave a comment below.