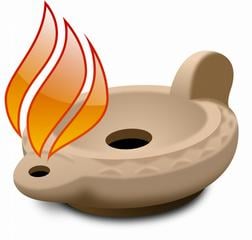 Accordance 9 is out, and hopefully I'll have on opportunity to soon upgrade from 8 and post a brief review.
Not long before the release of the newest version of Accordance, Rod Decker was anticipating the release and discussed some of updates to follow this release:
The iPhone and iPad app will follow. Sounds like that app will require v. 9, so the new v. 9 needs to be in place first, then the app can be released, though I don't expect that for another month or so.
I'm all for it. (The Logos app on the iphone is pretty nice, and I'm not surprised that Accordance will do the same).
Discussion on version 9 features from the Accordance blog:
Workspace zones make it easy to keep your Bibles, commentaries, lexicons, and other study aids neatly arranged yet easily accessible.
The revamped Search All feature lets you search thousands of resources in seconds and quickly browse the results to find what you're looking for.
Easy Install lets you install new resources over the web as soon as you purchase them, with no physical media to ship or unlocking codes to enter.
Support for new syntactical analyses of original language texts takes you beyond the meaning of individual words to show you how those words function together
Also see video demos and features "new in 9."