It's a simple task to write, but it isn't necessarily easy, as the following shows: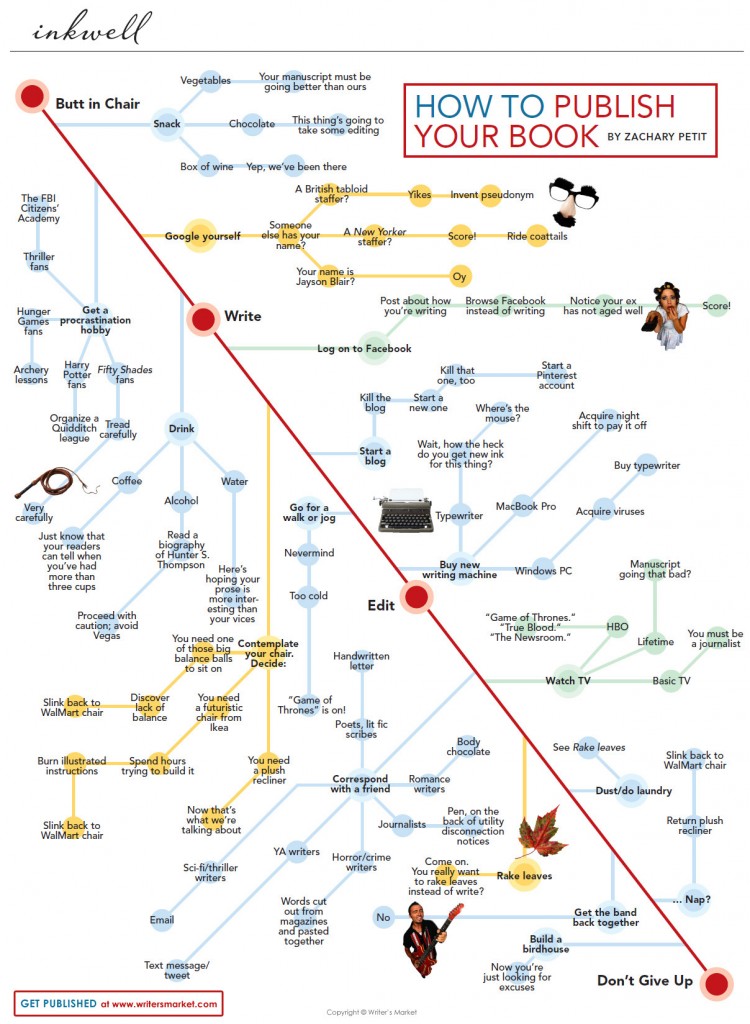 With thanks to John Saddington.
By the way, I've begun gathering information and advice to incorporate in an ebook for anyone interested in better writing (e.g., theses, essays, etc.). The goal is to be thorough yet concise. Topics include research, organization, writing style, process of writing, and technological aids (software, web, etc.). If you want to hear when its finished, sign up below. If not, no worries!  See also: writing software recommendations.