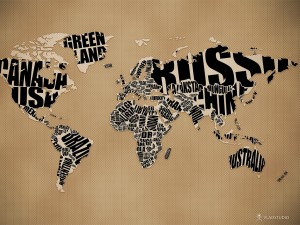 Teaching through 2 Timothy and sitting in on a class through 1 Peter has been quite an experience. Both NT letters strongly emphasize enduring persecution for the sake of the Gospel. Paul and Peter each give their respective addressees compelling reasons for not only enduring suffering, but doing so with hope and strength. (I've written a bit about this here and here).
Over the course of study, a major question has been raised: How are these these principles to be applied for those who are not persecuted? Those of us who endure little persecution might be surprised that many Christians in the world (and throughout history) have endured persecution. Those who are not persecuted are in the minority. Nevertheless, these things often times seem a bit distant or unreal for some of us. So what can you do?
Educate yourself. Read and investigate the persecuted church.
Pray for the strength and bold witness of those who are persecuted.
Support and encourage the persecuted through financial giving to support organizations (like this or this).
Write letters of encouragement to those who are persecuted. (More info HERE).
Support and encourage by visiting and ministering short or full time.
Other suggestions?