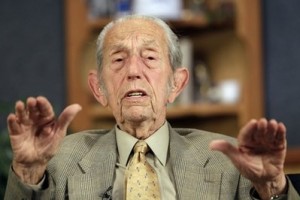 Larry Hurtado recently reflected on the false rapture prediction of Harold Camping. He is troubled by three things: (1) that some believers can justify such predictions given the fact that the biblical text indicates Jesus himself does not know the time of his coming; (2) that the media gave so much attention to the issue; and (3) that the real significance of Christian eschatology lacks the same sort of publicity:
But perhaps the most troubling thing is that such phenomena trivialize, distort, and indeed miss entirely the serious religious and theological concerns that are involved in traditional Christian expressions of hope in God's judgement and mercy.
And further:
These are the sorts of questions that traditional Christian eschatological hopes and ideas address, hopes for personal resurrection, hope for final judgement, hope for redemption of the creation.  You may find any such hope futile, perhaps even pathetic, but surely the longings involved are understandable and by no means stupid.
I guess I'm not surprised that such persons like Camping receive publicity. The ridiculous, outrageous, graphic, and extreme ideas, people, footage, etc., attract viewers/readers. While the media at its best should attempt to accurately and wholly cover the significant issues of our existence–including religion–what is the incentive for doing so? I think an incentive exists (e.g., to publicize the truth), but this incentive is too often drowned out by the pursuit of ratings.